Map
Botswana is a landlocked country in the Southern African region. It shares borders with the following countries: Namibia (west and northwest); Zambia (north); Zimbabwe (northeast) and South Africa (east and south). Botswana lies between 20 and 30 degrees east of Greenwich, and between latitudes 18 and 27 degrees south of the Equator. More than half of the country lies within the tropical zone, north of the Tropic of Capricorn. Roughly the size of Kenya or France, Botswana has a land area  is approximately 581730 square kilometres.
Basic information
Land size: 581730 km2 (Approx.)
Botswana City: Gaborone   
Population: 2,330,687  
 Independence date: 30 September 1966
Currency: Pula (BWP)
Main exports: Diamonds 
Heritage Sites: Okavango Delta and Tsodilo Hills.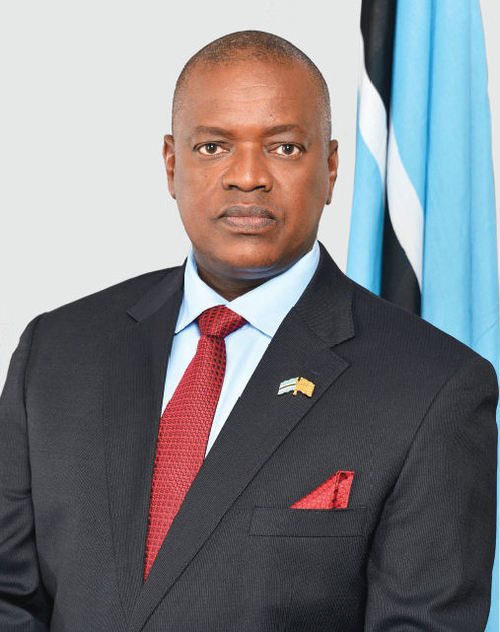 Head of State: His Excellency Dr. Mokgweetsi Keabetswe Eric Masisi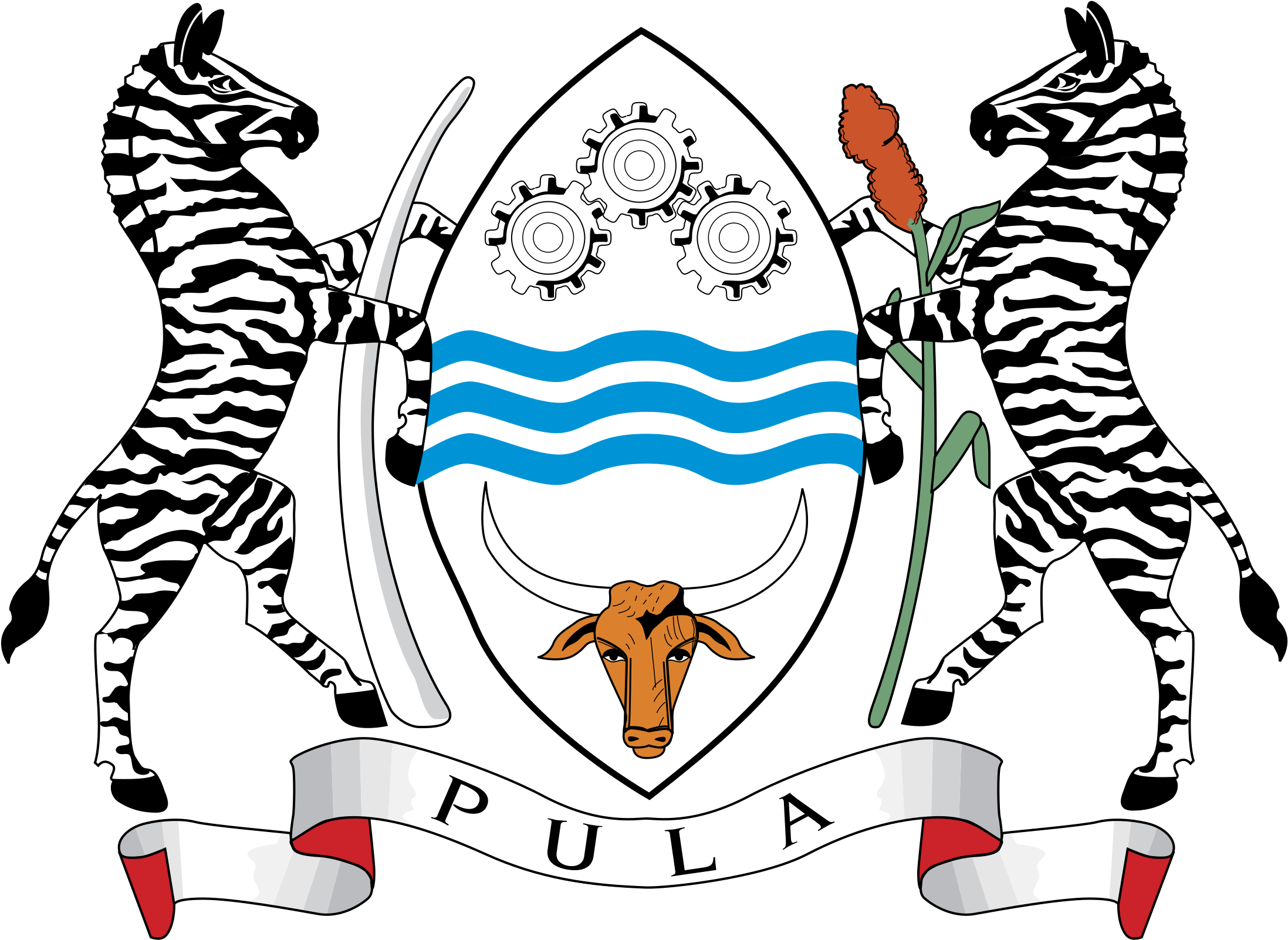 Coat of Arms Interpretation : Three wavy blue bands in the centre representing Botswana's reliance on water. Three cog-wheels in mesh representing Industry. At the base a bull's head symbolising the cattle industry. Two Zebras, one supporting an Elephant's tusk, representing the natural fauna of the country. A head of sorghum representing Agriculture. The motto "Pula" means "let there be rain".

National Flag : The national flag has five horizontal stripes having colour from top to bottom as follows. The blue colour represents rain and water, a rare commodity in Botswana. The black and white represents the racial composition of the nation.
National Anthem:   Fatshe Leno La Rona", means "Our Land"
1. Fatshe leno la rona, Ke mpho ya Modimo,
Ke boswa jwa borraetsho;
A le nne ka kagiso.
(chorus)
Tsogang, tsogang! banna, tsogang!
Emang, basadi, emang, tlhagafalang!
Re kopaneleng go direla
Lefatshe la rona.
2. Ina lentle la tumo
La chaba ya Botswana,
Ka kutlwano le kagisano,
E bopagantswe mmogo.